School News
Be a wee read volunteer!
Posted on

October 5th, 2017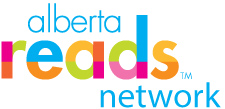 Be a Wee Read Volunteer!
Elk Island is pleased to announce that we are expanding an exciting program called wee read into 11 of our schools this year. The schools that will be participating this year are: A.L. Horton, Andrew, Brentwood, Bruderheim, Ecole Parc, Fort Saskatchewan Elementary, Fort Saskatchewan Christian, Fultonvale, James Mowat, SouthPointe, and Win Ferguson.  This eight-week program was designed by Alberta Reads (www.albertareadsnetwork.com) to help Kindergarten and Grade One children strengthen the foundations for reading and school success, and help children develop a love for books.
We are looking for volunteers who can come to one of the schools for about 30 minutes, once a week, for eight consecutive weeks to read with two children, talk about books, and play games that support literacy skills.
If you are interested in being part of this fun and meaningful opportunity, or know of someone who might be, there will be two volunteer training sessions on Thursday, October 12th. One will be held in the library at SouthPointe School from 7:00p.m. to 8:00p.m.
The other volunteer session will be in the library at Brentwood Elementary beginning at 4:00 p.m.  We hope that you will consider partnering with us on this. If you have any questions please contact heather.balog@eips.ca.